Leads captured through multiple sources can be captured centrally without human intervention Integration can be done with Website, Digital and Social Media Campaigns (Facebook, SEO/SEM), Online Portals (99Acres, Magic Bricks etc.) and More..
……………………………………………….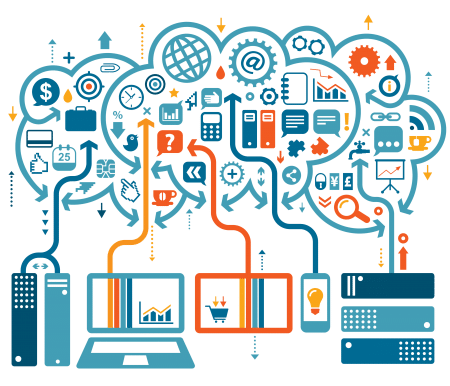 ………………………………………………………………………..
.
Although the real estate industry continues to more aggressively look to technology for better efficiency and competitive advantage, many firms have struggled to identify and develop effective solutions. There are many reasons firms are struggling, including real estate professionals' lack of experience in data and technology, but one of the main challenges has been the availability of data needed for advanced analysis. Without a large amount of clean data, even basic uses of technology such as automation of everyday tasks becomes difficult, much less the application of advanced technologies such as artificial intelligence and machine learning capabilities. Proracle as a company we are involved in real estate for last 20 years and have learnt all the obstacle of Real Estate World.
.
The first step firms need to take is figuring out methods to collect and store all internal information that comes through. This includes all the market research, financial statements, rent rolls, comparable, sale and lease terms from legal contracts, underwriting assumptions and results, etc. And this needs to happen across every single activity that the firm performs. This step also includes cleaning the data (ensuring accuracy and completeness) to make sure it's ready to use for deeper analysis later.
The next step is to perform a thorough analysis on what's needed to get to an ideal state of technology implementation. This means identifying what data you have and comparing that to what data you need to answer the questions that would be most valuable to your firm. Unless your firm has in-house data science and technical expertise, this step will most likely require the help of people experienced in data science. Because most real estate professionals don't have a background in data science and technology, they often don't even know what they don't know. They don't know the techniques and approaches to data science. They don't know the business opportunities that can be achieved by implementing machine learning or artificial intelligence methodologies. If you don't know the tools that are available to you, it's often impossible to even recognize what the problems or opportunities are in the first place.
.
The final step is to ensure that all data (legally) is available to all functions in the firm. This is also where a large push for analysis using advanced technologies needs to occur. Firms can begin to achieve tremendous insight through machine learning and artificial intelligence with the right kind of data. This insight often sets apart one company from competitors.